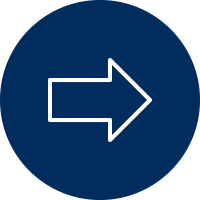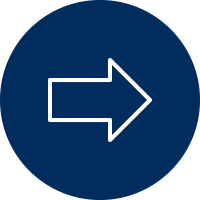 About Us
Our Motto is:
Second Baptist: "Where Love Touches People"
​
Our Purpose Is:
To tell the Good News that Christ has come, Christ has died, Christ has risen from the dead, and that Christ offers enternal life to everyone who will repent of sin and believe in Him.
Our Mission:
To reach every people and nation with the plan of salvation. We are attempting this through the outgoing evangelic ministry of our church to the local community, and through our support of the three great mission ministries of our Baptist Denomination.
These are:
1. Texas State Missions
2. North America Missions
3. International Missions
​
Our Beliefs:
A family of baptized believers who have trusted Jesus Christ as our personal Saviour. We believe that the Bible is God's Holy Word without error. We believe that salvation is attained only by believing in Jesus Christ, who is God's Son, as Savior. We believe in the security of the believer, and we believe in the literal return of Christ to planet earth
Our Affiliations:
We are a voluntary member of: the San Jacinto Baptist Association; the Baptist General Convention of Texas; and the Southern Baptist Convention.
our STAFF
Church Pastor
​
Tom was elected church pastor on August 16, 2020. Tom had been a member of the church for several years, had taught in several Sunday school and bible study classes, and had filled our pulpit on several occasions. Tom is a graduate of South Houston Bible Institute and has been licensed to preach the gospel since 2004.
WELCOME, BRO. TOM!
Pastor Emeritus
Dr. B. L. Worsham served as Pastor at Second Baptist from November, 1986 until his retirement on December 31, 2018. Under his ministry, the church received over 450 converts by baptism and many others by letter and statement.
Dr. Worsham has studied at the University of Texas, Baylor University, Southwestern Baptist Theological Seminary, and received his Doctor of Theology from International Seminary, Plymouth Florida.
Dr. Worsham has joined the San Jacinto Baptist Association team as Prayer Coordinator and we wish him well in his new role.
Education Director / First Lady Emeritus
​
Doris Worsham, a graduate of North Texas State, is the Director of Education at Second Baptist. She is the daughter of a Pastor, raised in the church and experienced in the area of organization, teaching, and administration. She has served the church as Minister of Education since November, 1994 and is an important resource to the bible training programs of the church.
Administrative Assistant
sbclp@secondbaptistlaporte.org
​
Ms. Barbara is our administrative assistant since March, 2015, and has worked in customer service for many years. She is a member of the church and lives in La Porte. She works in the office part time and will always be a cheerful voice when you call.
Director of Music Ministry
jjohnson@secondbaptistlaporte.org
​
Jerry Johnson has served as worship leader since February, 1998. He studied at the University of Houston and at Houston Baptist University. He has many years of experience in church music / worship - having served at 13 churches in the Houston / Galveston area.
The worship style at Second Baptist is planned to reach every age group, a mixture of traditional, contemporary, and old familiar hymns of our faith.
Church Pianist (interim)
​
​
Sandra Hill joined fellowship with our church in March of 2021 and has filled in at the piano several times since. She is currently serving in an interim capacity, replacing Rebecca Alexander, who has had to leave us due to health concerns.
Join us for Sunday School this Sunday @ 9:30 am and worship @ 11 am